DND – DesSoft fiber Network Designer
Cloud based GIS fiber network designer with detailed asset information
DND

 – Fiber Network Designer
With DesSoft Network Designer DND, all the project's assets can easily be mapped and is stored in the project's database.
Using Bing Maps, accurate and easy documentation can be provided for constructing and maintaining OSP (outside plant) diagrams.
Have an accurate Asset Registry of all equipment on your towers or ring networks.
Data is stored by default in the cloud.
Route or capture trenches, ducting and cabling for the design.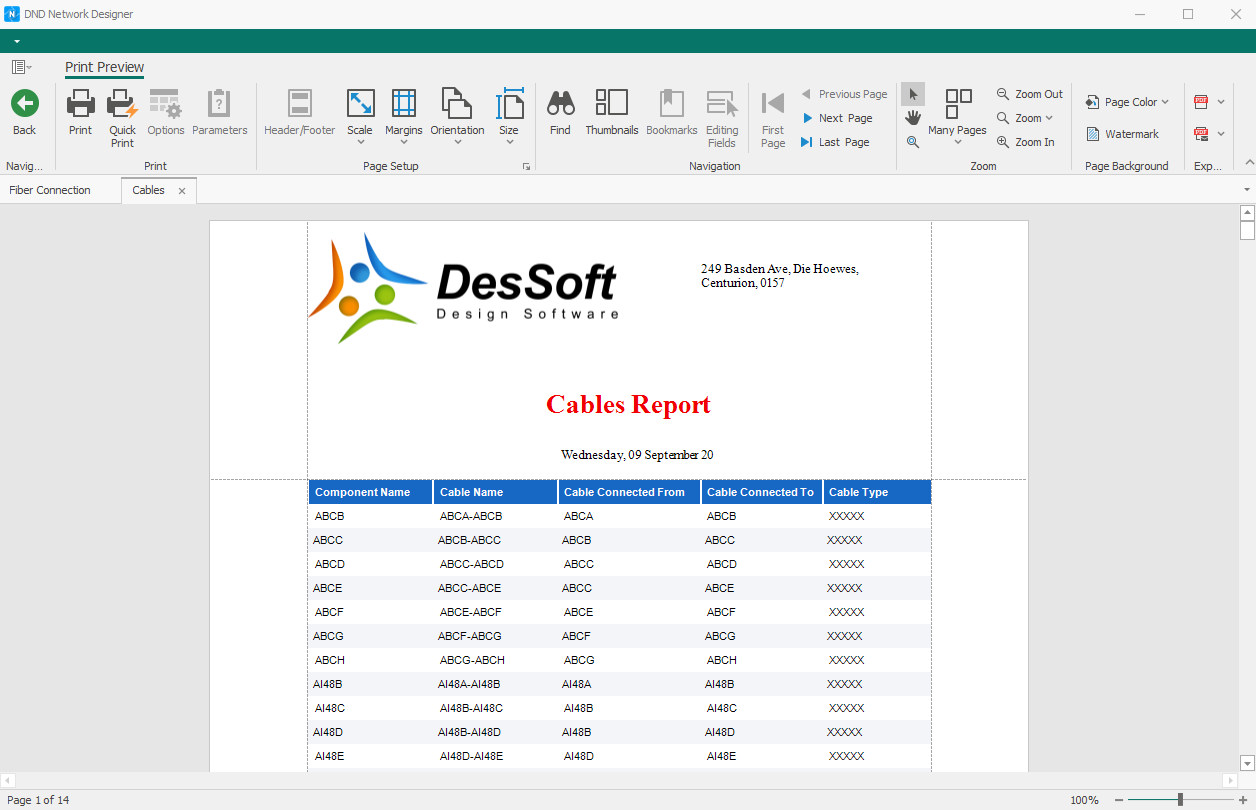 With the powerful build-in report designer, any information is available from the project's database that can be viewed by a click of the report name.
The report designer will assist to create accurate lists like cable layouts, splicing details, asset registry and any other data that could be needed and in any sort order or combination of data columns.
The different Documents can be viewed and then saved within configurable border Templates.
These Templates can be different paper sizes and will contain the client logo, project information, etc. 
With the above mentioned features it means that there is only one source of the data that can be viewed from anywhere.
And also means that when changes are needed, only one place has to be updated ensuring accurate and up to date information.